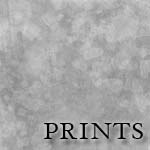 The official web page of William O'Connor Studios. Fantasy, Science Fiction galleries, Biography, and Print Shop.


©2001-2017 William O'Connor Studios. All images on this website are copyright to William O'Connor, and respective copyright holders.
Down loading, copying, printing, or any other form of reproduction is strictly forbidden unless written consent has been granted by the copyright holders.


WOC STUDIOS STORE


---

To Purchase Prints of William O'Connor's Art visit:

"StarSlayer" 12"x16" oil on paper

Questions regarding sales of Originals contact:

---