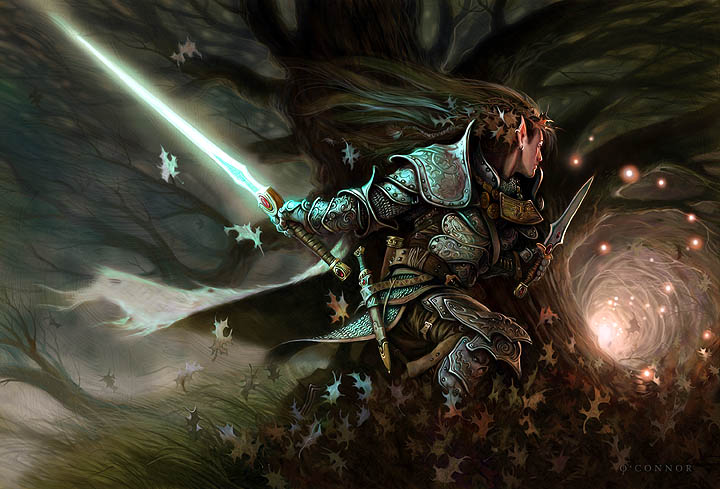 "Zephy's Tomb"
William O'Connor

9"x16" Pencil and Digital
© 2006
AWARDS:
2006 New York Science Fiction Award: Judges Choice
2006 Spectrum 13: Year's Best Science Fiction
2006 Gen Con Game Fair. Best Digital.
20"x30" Canvas Giclee print: $250
11"x17" print on paper: $25
Rights Available
Bibliography:
Spring 2006 Science Fiction Book Club Catalog-Cover.
June 2006. Imagine FX Magazine. Interior illustration.
October 2007. Spectrum 13. Contributing Illustration.
Winter 2007. Fantasy Art Now. Contributing Illustration.
"When I am composing images, I am constantly trying to simplify my designs. Although there is a great deal of detail in this painting, the overall design is very simple. The concentration of this piece was texture. Metal, leaves, wood, sky, flesh, all of the forms in this composition are defined by their texture."."



<< PRE- -HOME- -NEXT >>