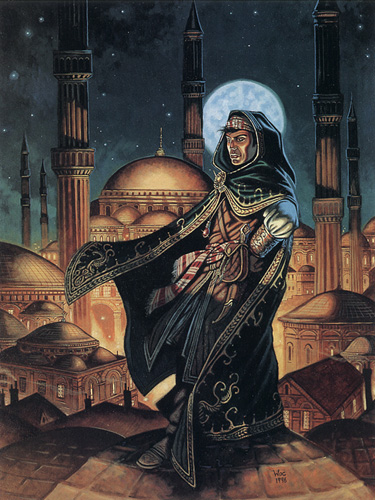 "Constantinople by Night"
18"x24" Acrylic on Masonite
© 1995 William O'Connor/White Wolf Pub.
"Designed to be a companion piece to 'DC by Night', I wanted to keep a similar motiff of the main character standing over the city. Eventually I would complete four 'by night' covers. I wanted to use an unnatural color palette to give it an ethereal quality."



<< PRE- -HOME- -NEXT >>