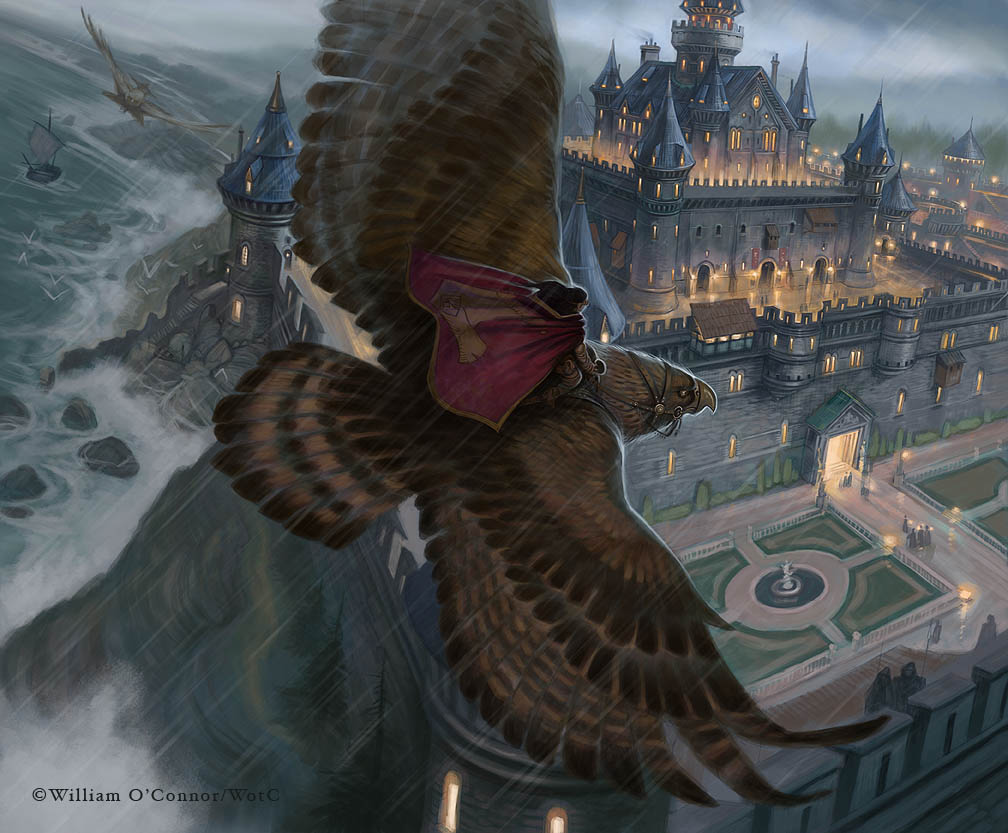 "Flight Over Candlekeepl"
William O'Connor

12"x14" pencil and Digital
© 2009
William O'Connor Studios/Wizards of theCoast
"Asked to illustrate the fortress of Candlekeep, I was reminded of the many hours that I had spent playing the video game, Baldur's Gate. My intention was to make the castle look much larger. Using the basic layout from stills of the video game, I added details to thhe existing structures to give the appearance of scale. "

<< PRE-
-HOME-
-NEXT >>